Como por ahora no tengo fotos de outfits, he pensado hacer un post con lo que suelo llevar siempre en mi bolso. Éstos son mis "imprescindibles"...y lo sé...debo dejar de fumar :S
I haven't got outfit pictures now, so I thought to do a post with all the things I usually wear in my bag. This are my essential things...and I know...I've got to stop smoking.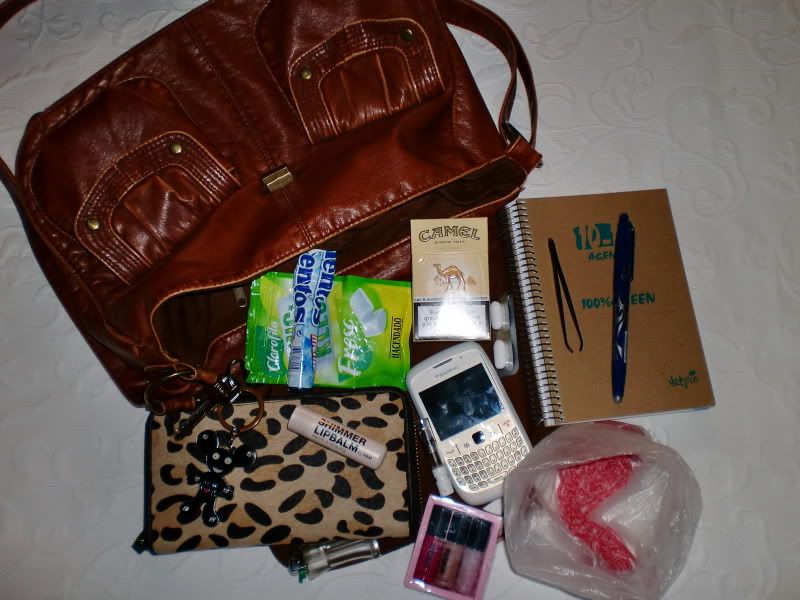 My bag!!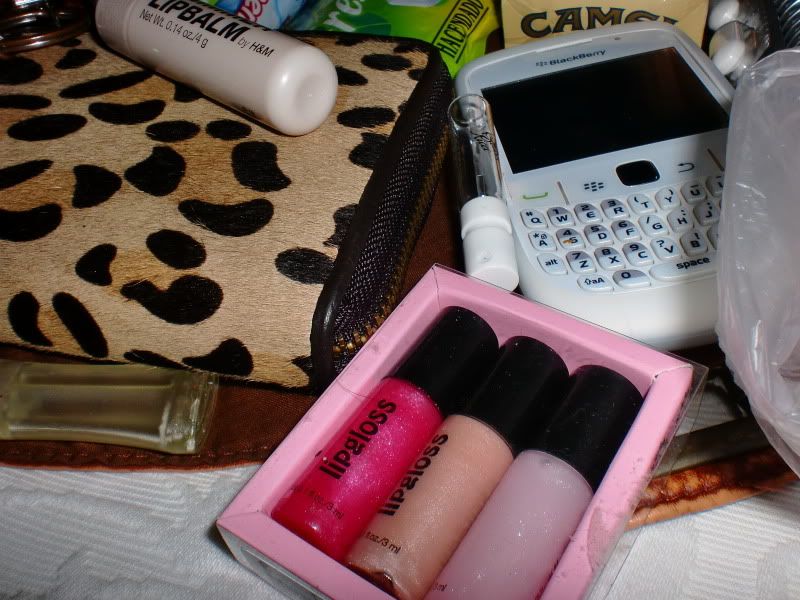 La cajita con 3 mini glosses es del H&M. Muy coqueto y "necesario" por si surge algo imprevisto ;)
The little box with the 3 mini glosses are from H&M. Very cute and 'necessary' if something unexpected came up ;)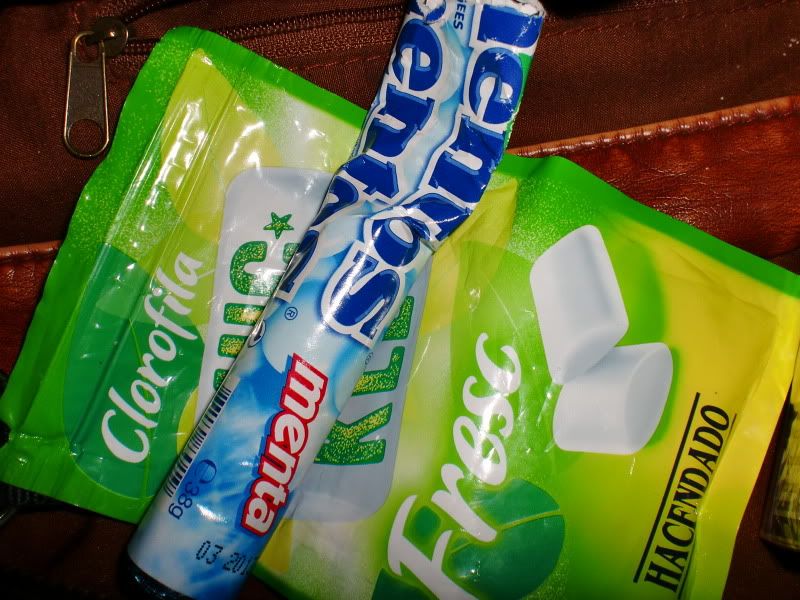 SUPER IMPORTANTE: chicles y mentos!! No puedo vivir sin ellos...
VERY IMPORTANT: chewing gums and mentos!! I can't live without them...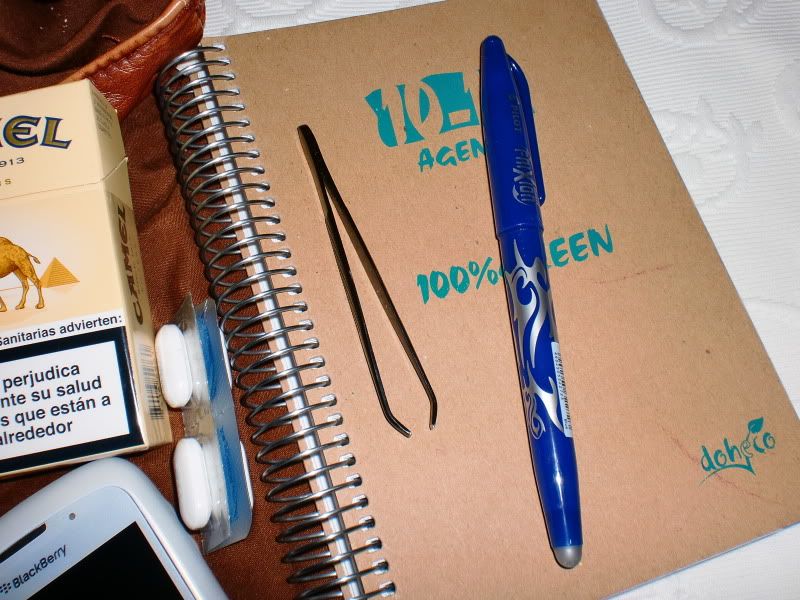 Agenda y boli frixion de Pilot. El mejor invento de boli borrable. Me encanta!!
Appointment book and frixion pen of Pilot. Best invention of a rub out pen. I love it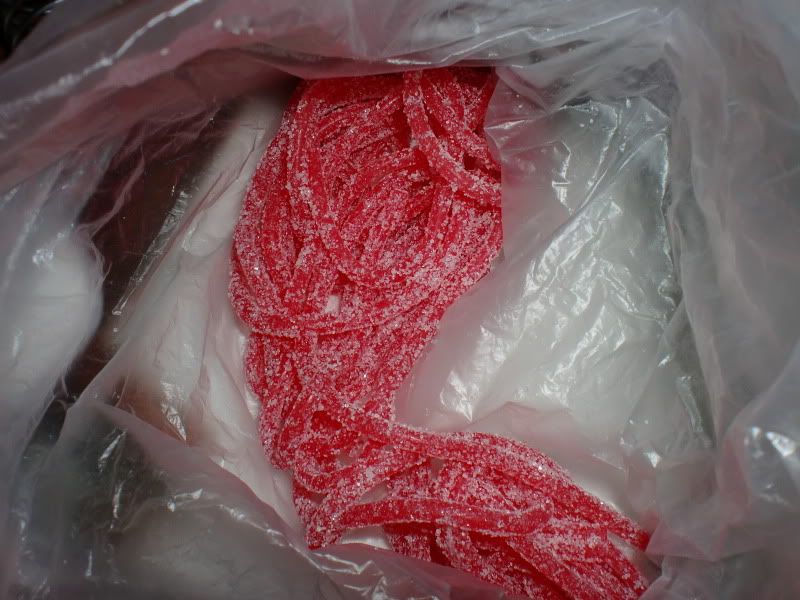 Ummmmmm...espaguettis de gominolas!! Tremendamente enganchada!!
Ummmmmm...sweet spaguettis!! I'm very hooked on this sweeties!!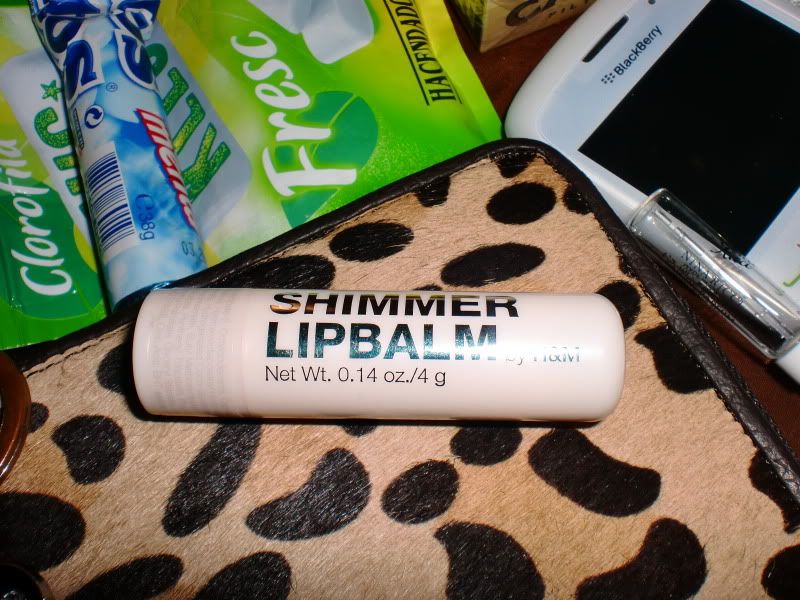 Cartera de Leopardo (regalo de R. por Reyes), bálsamo labial y evidentemente Blackberry.
Leopard wallet (present of R. for the Magic Kings),shimmer lipbalm and obviously my Blackberry.
También suelo llevar Ibuprofeno para cualquier dolencia, unas pinzas de depilar (nunca las uso, pero me gusta llevarlas), cualquier muestra de perfume (aunque no me guste), mechero y las llaves de casa!! Hasta prontoooo!! Muakass*
I also have got in my bag pills for any illness, tweezers (I will never use them, but I like to get them with me), any parfum sample (although I don't like how it smells), a lighter and my house keys!! C U soon guys. XoXO